Experience WINS-

You need a skilled West Palm Beach Criminal Attorney / DUI Lawyer

Can you afford to lose? –J. LeRoy
J
oshua LeRoy, Esq. is a veteran criminal attorney, AVVO rated 10.0 in DUI and Traffic and 10.0 in Criminal Defense. He has been named to the Top 100 National Trial Lawyers, the Top 40 Under 40 National Trial Lawyers, and the 10 Best in Customer Satisfaction, and his peers have rated him A/V Preeminent.
He is an award-winning trial attorney and has won hundreds of cases against a diverse range of charges, such as marijuana and drug possession, sales, and trafficking, violations of probation, and violent felonies such as burglary, robbery, home invasion, aggravated assault and battery, shootings, murder, felony DUI, rape, sexual abuse, any weapon and/or gun charges, as well as theft and grand theft.
A personal note from Josh:
This firm carries my name. Every case is taken very seriously, and every client is treated like my only client. How it performs in court, how clients remember it, is my signature.
It is my legacy to my children.
Your concerns, questions, and fears are important to me. I do my best to prepare you for all eventualities. The only thing worse than going through the criminal justice system is going through it unprepared and alone.
Rates are affordable compared to others you will find because I personally handle every case. I am your attorney. I draft and argue motions. I appear in court. I personally return calls. You get me if you need me – not an assistant, secretary, paralegal, or junior associate.
Be wary of criminal defense lawyers who misrepresent facts or the law to entice you to sign a retainer only to reveal later the "truth" of your case – and its actual cost. We openly discuss your situation and your choices, and we strategize accordingly.
Since you're reading this, I'd guess that you or someone you're close to needs an attorney. You've taken the first step and started to research your options.
That's good. You must be proactive in your defense at all times.
Take the next step, and keep that forward momentum! The longer you take to find counsel, the harder your case becomes. Please drop me a note and let me know what the problem is.
-Joshua LeRoy, Esq.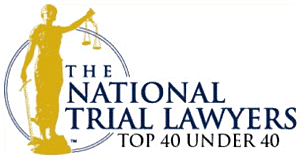 – 2012+

, Fighting the Good Fight!
I took the next logical step in my career as a criminal attorney in West Palm Beach and Founded LeRoy Law, PA.
– 2009 – 2011

, Firm Experience
Powers, McNalis, Torres, and Teabaggy (insurance defense) and Skier Law Firm (West Palm Beach criminal defense attorney).
– 2005 – '09

, Public Defender
I began my criminal attorney career as a Palm Beach Public Defender, defending thousands of clients with charges ranging from minor misdemeanors to felonies punishable by mandatory life imprisonment. I gained invaluable trial experience and knowledge of the justice system through countless trials, nearly all with favorable outcomes.
It shaped me into a formidable trial attorney and perfected my skills as a creative legal researcher and writer. I developed a unique talent for finding details that other criminal attorneys regularly miss, giving me an edge in defending my clients. Clients routinely hire me to replace other West Palm Beach criminal attorneys.
– 2005

, S. Florida Native
I was raised in Palm Beach County. I graduated from Suncoast Community High School, Brandeis University, and studied to become a criminal lawyer at the University of Florida Levin College of Law.
READ MY BIO →
Marijuana Possession & Paraphernalia

Marijuana, also known as Mary Jane, pot, weed, cannabis, chronic, krypy, or any other name you prefer, is illegal in Florida. Punishments for under 20 grams start at up to a year in jail, plus a $1,000 fine and mandatory driver's license suspension.

You need an experienced West Palm Beach criminal attorney because they will often be able to save your driver's license

So, you have a charge for marijuana possession? My West Palm Beach criminal attorney career has a solid track record with drug possession charges. Chances are I can get your charges dismissed, help you avoid conviction altogether, and keep your license. But what I can do varies and depends on many factors, so if you need a West Palm Beach criminal attorney, call me for a free consultation, and we'll discuss your options.

Violent Crimes

Numerous charges in Florida are sub-categorized as violent crimes. Charges include, but are not limited to, murder, kidnapping, rape or sexual battery, home invasion, robbery, carjacking, aggravated assault, aggravated battery, and even burglary. The state attorney's office treats these charges severely, and most violent crimes carry mandatory prison sentences.

If committing any violent crime involves a firearm, then the 10-20-life punishment code is enforced.

If charged, you must have an aggressive West Palm Beach Criminal Attorney with a proven track record.

My experience as a criminal lawyer defending these matters can potentially save you from years of heartache and pain.

Call me today to discuss.

Burglary (Breaking & Entering)

Commonly referred to as "breaking and entering" and is a widespread crime. The crime is actually entering the property of another with the intent to commit a crime inside.

Technically speaking, burglary does not require proof of breaking in, nor does it require proof that a crime ever occurred once inside. Burglary only requires proof that the person had the necessary intent when they entered the property.

If you have been charged, call me because you need a West Palm Beach criminal attorney who knows how to defend against burglary allegations

Burglary has two categories based on the type of property entered. Burglary of a dwelling, any home or residence, regardless of whether someone occupies it, is a second-degree felony. Burglary of a structure, any building other than a home, or conveyance, a vehicle, is a third-degree felony.

There are defenses since proof of the burglary often hinges on the intent of the person charged at the moment of entry. Call my office to discuss. You will need an excellent criminal lawyer on your side.

Felony Drug Possession

The most common reason for arrest in the United States is drug possession. Whether it's cocaine, prescription pills without a valid script (Xanax, Percocet, Oxycontin, Lortab, etc.), crack, heroin, PCP, LSD, or peyote, possession of even a small amount in Florida is a felony – except for small amounts of marijuana.

In addition to felony punishments, including jail or probation, a conviction for drug possession is a mandatory driver's license suspension in Florida. Whether the charge was related to a car, involved a vehicle, or involved driving in any way, being convicted of a drug charge will automatically take your license.

If you have been charged, call me because you need a good West Palm Beach criminal attorney, and I have experience in getting drug allegations pled down or even dismissed

Remember, just because you had drugs on or near you does not make you guilty! I closely examine my cases and analyze how the interaction with law enforcement began to see whether authorities violated your Fourth Amendment Constitutional rights.

Call today. You need a West Palm Beach criminal attorney who will fight for you.

Superb West Palm Beach DUI attorney

We all make mistakes. In fact, several judges were arrested and charged with DUI. Good people can make bad mistakes – just as police often make mistakes during arrests.

The vast majority of my many DUI cases have ended favorably. My experience, combined with the close attention to detail I devote to my cases, often reveals details others overlook. These details allow me to argue Motions to Suppress Evidence or negotiate plea agreements that reduce many first-offense DUI charges to just Reckless Driving, a misdemeanor.

It's true, "to err is human," but I also firmly believe those mistakes are the source of some of the greatest lessons we learn. In short, mistakes are an essential part of personal and cultural growth. That is why I don't believe a mistake, yours or that of overzealous officers, should negatively impact your entire life.

Having an experienced West Palm Beach DUI Attorney on your side would be best.

If you've made the mistake of driving while under the influence or have been accused of such by an officer, contact me for a free consultation. Don't exacerbate an already stressful experience by not getting yourself the best West Palm Beach DUI attorney possible.

Probation Violation

B

eing on probation (including house arrest and community control) is not easy. Unforeseen and unimaginable issues can arise that result in violations and incarceration. In other words, when on probation, seemingly everyday activities can put the probationer at risk of violating it and going back to jail.

I take pride in representing individuals in all probation issues, including:

Violation Defense
Motions to Modify Probation
Motions to Terminate Probation
Communicating with Officers
Clarification/Interpretation of Probation Conditions

A good West Palm Beach criminal attorney will help you understand the terms and conditions of your probation

Terms and conditions of probation can be confusing and contradictory. Contact me for a comprehensive review of your "probation papers" to clarify them. Probation is not freedom; you will still be under close and unrelenting supervision from the first day.

So, You Can't Drive 55?: Hiring a Palm Beach County Traffic Attorney

We have all been there. It's one of those days. Everything seems to go wrong, and you're running late for work. As you rush out the door, your last thought is, "Maybe I can make up the time on the drive-in…". Or, maybe it was late. The road ahead looked wide open, and you figured, what the hell, and sank your foot to the floor.

Both are big mistakes!

Regardless of the reason and whether or not you are a single or repeat offender, you must take traffic infractions seriously. If not, a few "harmless" mistakes on the road can lead to arrest warrants, insurance problems, rate hikes, loss of your license, and, as a result, jeopardize your quality of life – potentially even your employment.

Quite often, a good traffic attorney can make all that go away and, in many cases, do it without getting a single point added to your license.
VIDEO: When is it okay to let a West Palm Beach officer search my home or car?

VIDEO: Consent – When do you know if you have to comply with a West Palm Beach officer's request?

VIDEO: During an arrest, when should I talk to a West Palm Beach officer?
[/column]
"Justice denied anywhere diminishes justice everywhere.."
-Martin Luther King, Jr
PALM BEACH COUNTY CRIMINAL DEFENSE PRACTICE AREAS
Drug/Marijuana Possession
WEST PALM BEACH CRIMINAL LAW BLOG
Understanding the Hardship License or Administrative Hearing Process in West Palm Beach Summary: DUI charges can have profound implications. Securing a Hardship License or requesting an Administrative Hearing can ease some burdens. Knowledge of Florida's DUI laws is crucial to handle such situations. An experienced West Palm Beach criminal attorney can provide invaluable assistance. The…
What are the conditions for early termination probation? Section 948.05, Florida Statutes (2011), states, "[a] court may at any time cause a probationer…to ap-pear before it to be admonished or commended, and, when satisfied that its action will be for the best interests of justice and the welfare of society, it may discharge the probationer…
Criminal Defense Attorney Joshua LeRoy, Esq.
I dedicate myself to providing all clients with personalized, honest, and aggressive representation in all areas of criminal law in West Palm Beach, Boca Raton, Boynton Beach, Lake Worth, Delray Beach & the surrounding areas of Palm Beach County in the State of Florida.
My firm is the culmination of years of hard work and dedication to vigorously defending my clients. Having defended thousands of criminal defendants charged with the gamut of criminal charges, I understand the intricacies of the criminal justice system. I created this firm with the singular mission of ensuring that my clients receive the focused and detailed representation they need to obtain a favorable disposition – no matter the charges.
The firm is in beautiful downtown West Palm Beach. It serves clients throughout Florida, particularly those in Palm Beach, Martin, and Broward Counties, including Boca Raton, Boynton Beach, Delray Beach, Ft. Lauderdale, Jupiter, Palm Beach Gardens, Pembroke, Lake Worth, Royal Palm Beach, Lantana, and all surrounding areas.
If you or a loved one are under investigation or are facing charges, do not delay. It is essential to have a skilled, respected, and truthful criminal lawyer working to defend your rights as soon as possible. Hiring the right criminal defense attorney is vital to protect your rights.
REQUEST A FREE CONSULTATION
Fill out the form below to receive a free and confidential initial consultation.