Tequesta Criminal Lawyer & DUI Attorney
I
f you are interested in a Tequesta Criminal lawyer, you deserve
the quality defense
that only a personally hired, experienced criminal attorney can provide. Would you agree?
I am a veteran Criminal Lawyer, AVVO rated 10.0 in DUI and Traffic, 10.0 in Criminal Defense, and 10 Best in Customer Satisfaction. I am A/V Rated Preeminent by my peers and have been selected to the Top 100 National Trial Lawyers. I treat every client as though he/she were my only client.
If you need answers, I have them.
A personal note from Tequesta Criminal Lawyer Josh LeRoy:
This firm carries my name. Every case is taken very seriously, and every client is treated like my only client. How it performs in court, how clients remember it, is my signature.
It is my legacy to my children.
Your concerns, questions, and fears are important to me. I do my best to prepare you for all eventualities. The only thing worse than going through the criminal justice system is going through it unprepared and alone.
Rates are affordable compared to others you will find because I personally handle every case. I am your attorney. I draft and argue Motions. I appear in court. I personally return calls. You get me if you need me—not an assistant, secretary, paralegal, or junior associate.
Be wary of criminal defense lawyers who misrepresent facts or the law to entice you to sign a retainer only to reveal later the "truth" of your case and its true cost. We openly discuss your situation and your choices, and we strategize accordingly.
Since you're reading this, I'd venture a guess that either you or someone you're close with needs an attorney. You've taken the first step and started to research your options. That's good. You must be proactive in your defense at all times.
Take the next step, and keep that forward momentum! The longer you take to find counsel, the harder your case becomes. Drop me a note and let me know what the problem is.
-Joshua LeRoy, Esq.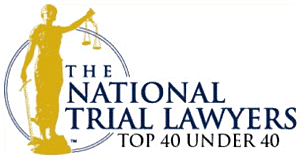 – 2012+

, Fighting the Good Fight!

Founded LeRoy Law, PA.
– 2009 – 2011

, Firm Experience

Powers, McNalis, Torres, and Teabaggy (insurance defense) and Skier Law Firm (criminal defense).
– 2005 – '09

, Public Defender

I began my career as a Palm Beach Public Defender, defending thousands of clients with charges ranging from minor misdemeanors to felonies punishable by mandatory life imprisonment. I gained invaluable trial experience and knowledge of the justice system through countless trials – nearly all with favorable outcomes.

It shaped me into a formidable trial attorney and perfected my skills as a creative legal researcher and writer. I developed a special talent for finding details other criminal attorneys regularly miss, giving me an edge in defending my clients. I am regularly hired to replace other lawyers.
– 2005

, S. Florida Native

I was raised in Palm Beach County. I graduated from Suncoast Community High School, Brandeis University, and studied to become a criminal lawyer at the University of Florida Levin College of Law.

READ MY BIO →
Need a Tequesta Criminal Lawyer?
Marijuana Possession & Paraphernalia

M

ary Jane, Marijuana, pot, weed, cannabis, chronic, krypy, etc., is illegal in Florida. For the moment, anyway! The

"It's just a joint"

attitude can result in

a year in jail, a $1,000 fine, and a mandatory driver's license suspension

. Possession of over twenty grams is far worse!

I have earned an impressive track record as a Tequesta Criminal attorney, defending against all kinds of drug possession criminal charges over the years – especially marijuana possession. Chances are I can get your charges dismissed, avoid conviction entirely, and keep your license. However, remember that what I can do varies and depends on many factors. So, contact me, and we'll discuss your options.

Violent Crimes

N

umerous charges in Florida fall into this category. Violent crimes include but are not limited to

murder, kidnapping, rape or sexual battery, home invasion, robbery, carjacking, aggravated assault, aggravated battery, and even burglary

. Most carry mandatory prison sentences that prosecuting attorneys will

make their priority to obtain

. If a firearm is used while committing the crime, the

10-20-life punishment

code is vigorously enforced.

You must have an aggressive Tequesta Criminal Lawyer experienced in this area of law. I have successfully defended clients in all the offenses listed above. Call, fill me in on what happened in the past, and then we can discuss your future.

Burglary (Breaking & Entering)

B

urglary (Breaking & Entering, B&E) takes place when a person enters the property of another with the intent to commit a crime. Technically,

a burglary charge does not require proof of breaking in

, nor does it require proof that a crime occurred inside. Burglary only requires proof that the person had the necessary intent when entering the property.

There are defenses since proof of the burglary hinges on your intent at the moment of entry. Who can truly tell you what your intent was? Call my office to discuss those defenses and what they can do for you.

Felony Drug Possession

T

he most common reason for arrest in the United States is drug possession. Be it

cocaine, illegally obtained pills (Xanax, Percocet, Oxycontin, Lortab, etc.), crack, heroin, PCP, LSD, or peyote

, possession of any illegal drug, except small amounts of marijuana, is a felony in Florida. Punishments often include jail or probation, and, in Florida, a drug possession conviction results in a

mandatory license suspension

.

Remember, just because you were near drugs does not mean you are guilty. Call my office. I will examine your case. I will analyze how the interaction with law enforcement began. I will determine whether your Fourth Amendment rights were violated. I will fight for you. I will help!

Probation Violation

W

hen on probation, seemingly simple everyday jobs can put you at risk of

violating your probation

and getting sent back to jail. I take pride in representing individuals in all probation issues, including:

Violation Defense
Motions to Modify Probation
Motions to Terminate Probation
Communicating with Officers
Clarification/Interpretation of Probation Conditions

The terms and conditions of your probation can sometimes be confusing and even contradictory. Many violations are the result of innocent misunderstandings! You should come in for a comprehensive review of your "probation papers" before making a mistake that will violate your probation's terms. I'll walk you through the details.

Contact me immediately if you have already violated your terms because of a misunderstanding or otherwise. I have resolved countless probation violation cases over the years. I can help.

Expungements

Y

our case has been dismissed. The charges have been dropped. However, now you must clear your record because a background check will still show those charges. A dismissed case can prevent you from getting a job or a promotion or hold you back from achieving various other life goals.

Fortunately, Florida's laws permit a person to expunge an entire arrest/case. Subject to certain conditions, the most important of which is that you have never previously been convicted of any crime. That means multiple violations from one case, including a felony downgraded to a misdemeanor, can be entirely deleted from your record forever.

I can help you clear your criminal record. I can help you put an arrest behind you by expunging the case. Call me to discuss how I can help you move on with your life.

DUIs & Traffic Tickets

O

ur ability to make simple mistakes is partly what makes us basically human. I understand that as a fact. Which is why I think some traffic-related punishments are absurd! I've enjoyed great success in getting charges mitigated and, in many cases, completely dismissed. For further details, visit my

Tequesta DUI Lawyer

or my

Tequesta Traffic Attorney

resources.
VIDEO: When is it okay to let a Tequesta officer search my home or car?

VIDEO: Consent – When do you know if you have to comply with a Tequesta officer's request?

VIDEO: During an arrest, when should I talk to a Tequesta officer?
"Justice denied anywhere diminishes justice everywhere.."
-Martin Luther King, Jr
Tequesta Criminal Lawyer Joshua LeRoy's
CRIMINAL DEFENSE PRACTICE AREAS
Drug/Marijuana Possession
Tequesta Criminal Lawyer Joshua LeRoy's
PALM BEACH COUNTY CRIMINAL LAW BLOG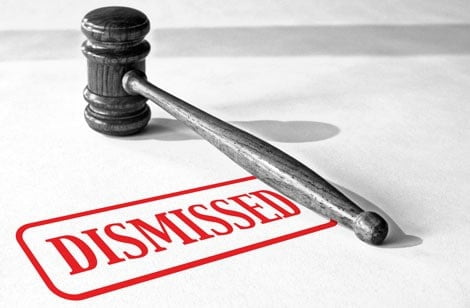 Just what does it mean to have your case dismissed? When defending his client against the State, a smart criminal defense attorney sees the fight like a game of chess; he strives to win the case in as few moves as possible. However, to do so, the lawyer, like a soldier going to war, must…
DUI reduced to RECKLESS DRIVING More counties in Florida are recognizing the simple and obvious fact that good hard working people can make the mistake of drinking and driving. More counties are offering clients the opportunity to resolve their DUI cases with Reckless Driving resolutions. Obviously, each case is unique. There is no guarantee of…
Tequesta Criminal Lawyer Joshua LeRoy, Esq.
I am a dedicated Tequesta Criminal Lawyer who provides all clients with personalized, honest, and aggressive representation in any and all areas of criminal law in North Palm Beach, West Palm Beach, Boca Raton, Delray Beach, Jupiter, Palm Beach Gardens, Riveria Beach, Boynton Beach & the surrounding areas of Palm Beach County in the State of Florida.
My firm is the culmination of years of hard work and dedication devoted to vigorously defending my clients. Having defended literally thousands of criminal defendants charged with the gamut of criminal charges, I understand the intricacies of the criminal justice system. I created this firm with the singular mission of ensuring that my clients receive the focused and detailed representation they need in order to obtain a favorable disposition – no matter the charges.
NEED A TEQUESTA CRIMINAL LAWYER?
REQUEST A FREE CONSULTATION
Fill out the form below to receive a free and confidential initial consultation.